Mark Fleysher
Connecting people, properties, and businesses.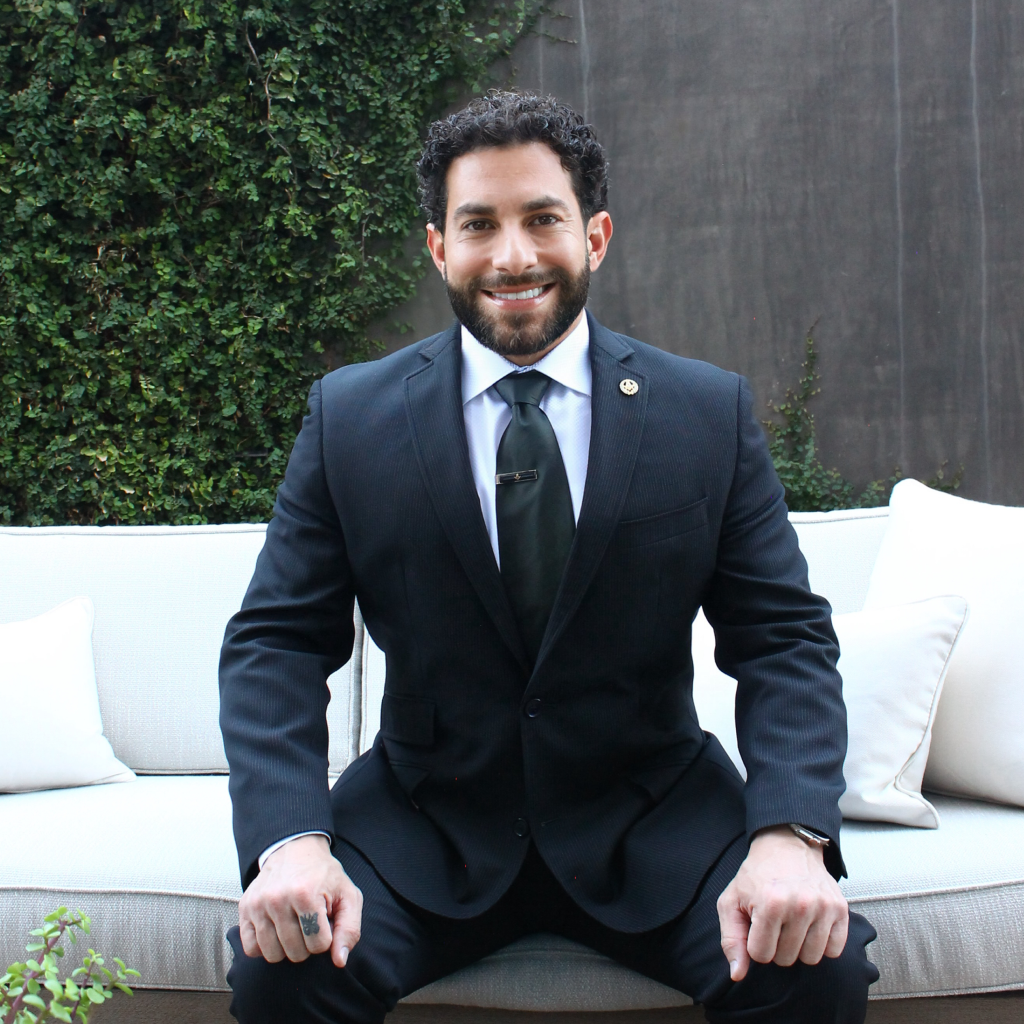 As the proud Broker and Owner of Deluxe Realty, Mark Fleysher is most passionate about cultivating meaningful connections between people, properties, and businesses. With a glowing belief in the power of win/win outcomes, he masterfully orchestrates transactions that benefit all parties, exemplifying the essence of an interdependent reality.
With a stellar career as the Broker spanning since 2006, Mark's impressive portfolio boasts over $1B in brokered transactions, making him one of the youngest leaders in today's Las Vegas Broker services, including real estate sales, property management, and business sales.
His commitment to excellence is evident in the cascade of 5-star reviews that adorn platforms like Google, Yelp, and Zillow. But beyond the numbers, what truly defines Mark is his dedication to fostering a culture of health, inclusivity, charity, and proactive engagement in the real estate realm.
Mark's dedication and skill are clear to see, given the numerous awards on his shelf. Notably, he is recognized as the Best Property Management Company in Las Vegas for both 2022 and 2023 by Expertise.com. He's made it to the Las Vegas REALTORS® Young Professional Network's Top 40 Under 40 Hall of Fame. Mark remains active in multiple local organizations.
Mark's academic achievements parallel his professional success. With Cum Laude distinctions in both his Bachelor's and Master's in Business Administration, his curriculum encompassed human resources, organizational development, technology, accounting, and beyond. This extensive education underscores his position as a leading expert in the industry.
Mark's entrepreneurial spirit was ignited in his early youth amidst the dynamic setting of his father Gregory's International Auto shop on Topanga Blvd, where Greg pushed him away from auto mechanics and told him to be free and unique. Throughout his childhood summers, as early as the age of 5, Mark would go with Greg's friends to their myriad of businesses all over Los Angeles, where Mark followed, observed, and learned, leading to Mark's in-depth experiences and understanding of many business types and styles. Mark started his first company when he was 21 – Fundamental Human Resources – which provided several medium size businesses with custom business solutions, still used by those organizations today.
Licenses & Accolades
Mark is educated, smart with a heart, respectful, and loves to focus on health, inclusion, and proactivity. Mark is dedicated and ambitious; he has received many awards for performance and expertise, and is featured in a variety of articles about real estate.
Nevada Real Estate Broker License B.142923.LLC
Nevada Property Manager License PM.164283.BKR
Nevada Business Broker License BUSB.6954.BKR
LAS VEGAS REALTOR®, NEVADA REALTOR®, NATIONAL ASSOCIATION OF REALTORS®
2023, 2022 Best Property Management Company in Las Vegas by Expertise.com
2017 Top Agent Award by topagentmagazine.com
2016 Hall of Fame Young Professional Network's Top 40 Under 40 ('12, '14, '15)
2014 Most Successful Agent Award by Trulia
2013 Top 1% Agent Profile Views by Trulia
2007 Master's in Human Resource Management (MBA), Cum Laude, Keller Graduate School of Management
2005 Bachelor of Science in Business Administration (BSBA), Cum Laude, DeVry University
Contact the Deluxe Realty Team today, learn more about Our Services.